Language Arts/ESL
Jodi Waugh - Language Arts
Jodi has been EdGate's English Language Arts Project Manager for over 9 years, bringing a wealth of knowledge and experience from her years in the K-12 classroom. A former commercial pilot, Jodi demands accuracy and attention to detail.  As a Project Manager, she uses her problem solving skills to ensure that EdGate exceeds our client's expectations on all fronts.
Nancy Rubesch - Language Arts Correlator
Nancy Rubesch correlates English, Arts and Computer Technology materials and standards. She has thirty years of teaching secondary English and Visual Arts. She previously worked for several years as a feature writer for a city newspaper, has taught high school art and has been a practicing artist for many years. She has a Masters in Finance and, in addition, has received several Fulbright and National Endowment to the Humanities awards enabling her to do graduate work in Asian and Middle East Studies in China, India, Israel and Egypt. She has been with EdGate since 2004.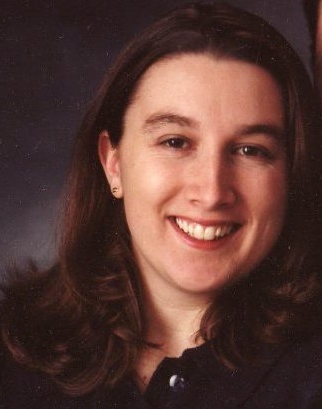 Tammy Reid - Content Specialist
Tammy joined the EdGate team in 2014. She graduated from Iowa State University in 2002 with a BS in Elementary Education and a BFA in Fine Arts. With over 12 years of experience in education, Art and Business, she joined our Language Arts and Social Studies teams as a Content Specialist and Correlator. Currently living in Gig Harbor, she enjoys spending time exploring and photographing the Key Peninsula with her family, watching her son's games, and actively volunteering in the local elementary schools.
Mathematics
John Kullberg - Math Subject Lead
John Kullberg has over 30 years experience teaching Mathematics at the high school level. Since coming to work for EdGate, John has been involved with correlating mathematics materials with current standards and has worked in digital media review, writing and evaluating quiz questions for digital media. He was the head wrestling coach at Central Kitsap High School for 27 years and in November, 2011, he was inducted into the Washington State Wrestling Coaches Hall of Fame.
Science
Larry Johnson - Science Project Manager

Larry Johnson has been with EdGate since 2004.  Larry's extensive science background gives him very broad expertise to serve the needs of his clients.  His management style is very friendly and attentive to detail.  His experiences include 30 years of curriculum development and teaching in all science areas to junior and senior high students, and 24 years managing the science departments at several schools. Larry also taught geology at the college level for 22 years. He has earned several science awards throughout his teaching career.  Larry has a BS in Geology with Chemistry minor, a BA in Education, and a MA in Education and Technology. He enjoys spending time with his family, loves nature and outdoor activities.
Kathy Siqueland - Science Subject Lead
Kathy brings 10 years of experience teaching all aspects of science in grades 5-12 to the EdGate team. She also taught Math and Health for grades 6-8 and tutored all subject areas for home-bound students afflicted by severe illnesses. She has been part of the EdGate team since 2005, specializing in content correlation and standards. She also helped in the development and maintenance of EdGate's Controlled Vocabulary ™, assessment projects, and Curriculum Matrix science content including the iPad project.  Kathy loves to spend quality time with her husband and four grown children.
Social Studies
Jennifer Larson - Social Studies Project Manager
Jennifer Larson has been working as the Social Studies Project Manager at EdGate since 2004. Her problem solving skills, desire for excellence and commitment to customer service has made Jennifer an asset to EdGate's remarkable group of dedicated educators. Jennifer has a BA in History with a minor in Political Science and a Social Science Teaching Credential with a Crosscultural, Language and Academic Development certification. Correlating a myriad of material from multimedia projects, to textbooks, to daily news stories, Jennifer gets to combine her love for history and politics with outstanding publisher content.
Johanna Willoughby - Correlator
Johanna joined the EdGate team in 2015.  She earned a BA in history from Western Washington University with emphasis in Ancient, US, and European History.  Her time at EdGate started with reviewing, segmenting, and summarizing educational films.  Her education allowed her to transition onto the Social Studies team with an in-depth knowledge of history and historical content.  Johanna enjoys cooking, hiking, and running half marathons.
Digital/Video Content
Kathleen Ideguchi - Digital Content Project Manager
Kathleen Ideguchi has been with EdGate for 10 years with a strong technical background and a Master in Business Administration. As a project manager, Kathleen works with clients that have digital and online content. She has extensive knowledge of EdGate's correlation and product delivery tools and works with the technical team to implement improvements to EdGate products.
Alex Alo - Digital Content Project Manager
Alex has been with Edgate since 2009. She started out reviewing, segmenting, and summarizing documentaries and other educational films. Now a project manager for digital content, Alex oversees a team of skilled writers who help bridge the gap between producer and teacher. Alex's passion for education and BBA make her a diligent and valuable member of the EdGate team.
Amanda Dragon - Digital Content Editor
Amanda Dragon is thrilled to be joining the EdGate team. Prior to relocating to the pacific northwest, she worked for over a decade in the entertainment industry in a myriad of positions. Some of her favorite credits include producing St. Sebastian and Thebloodfactory.com, Production Managing the National Tour of The Nightman Cometh starring the cast of It's Alway's Sunny in Philadelphia and assisting on The Lorax, Death to Smoochy, and Animal Crackers. She is currently completing her first novel Gender Incompatible which has been nominated for the Allegra Johnson prize. In her free time she enjoys giving her dogs the attention they demand, cooking, and watching really bad reality television (much to her husband's chagrin).
Marika Lee - Data Entry Specialist/Digital Content Editor
Marika Lee has a B.S. Journalism from Ohio University. Prior to relocating to the pacific northwest, she worked as a journalist in Ohio covering local news, education, and government for numerous communities. At Edgate, she reviews, segments, and summarizes educational films and documentaries. She enjoys rooting for soccer teams, travelling, and seeing plays.
Naomi Morton - Senior Digital Content Editor
Naomi Morton has been a part of the EdGate family since 2010. Prior to joining EdGate, she was an early childhood education teacher in the private sector and spent countless hours of volunteer work in her local elementary school. She holds a degree in Arts and Communications and a certificate of completion from the Long Ridge Writer's Group. She currently reviews, segments, and summarizes documentaries and other educational films, as well as works in tandem with the films project manager to review submissions, train staff, and fulfill other various duties.